Competitive Pay and Excellent Benefits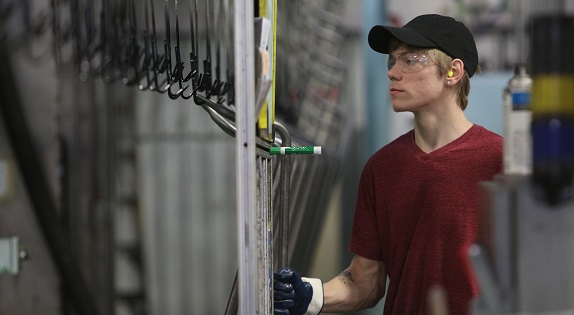 If you're eager to work, New Mather Metals is eager to reward you. It's that simple.
From the top down, we maintain a culture where the values of mutual respect, strong work ethic and positive support run consistent throughout the entire team.
Make no mistake. If you show up on time for work and put in your best effort every day, New Mather's compensation package will serve you and your family well.

Highly Competitive Pay + Benefits
Team members hired to fill any of New Mather Metal's open positions are incrementally eligible for the following benefits.
Bonus-Pay Opportunities
Earn up to $400 per year in Attendance Bonuses
Annual profit sharing bonus
Productivity bonus paid 2x a year
Insurance & Retirement Plans
Major medical / hospitalization
Short-term disability
Dental and vision
Life insurance and accidental death
401(k) with company match
Guaranteed Pay for Special Absences, Including:
Bereavement
Jury duty
Military related leaves
Other Benefits
Holiday Celebrations
Open House
Employee Appreciation Event
Birthday Meals
Milestone Celebrations
Scholarship Awards to NMMI family members
Tuition Reimbursement and other company sponsored training opportunities
Paid Vacation Time
12 Paid Holidays