More Pathways to Innovation

New Mather Metals maintains a unique production capacity to design and manufacture either solid or hollow-tubular stabilizer bars, using a wide range of alloys with varying stress-fatigue and hardness characteristics.
This gives engineers a full spectrum of options in the pursuit to strike the optimum balance of weight, material and production-cost savings, while meeting the design-performance specifications necessary to enhance your vehicle's handling capabilities and suspension-system service life.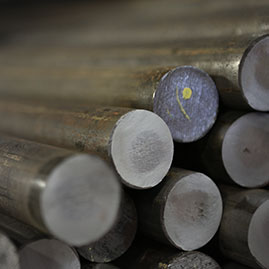 Solid Stabilizer Bars
New Mather's solid bars are manufactured from high-grade, hot-rolled, spring steel bar or—depending on the specified diameter—wire rod.
They're precision measured and cut to length, in house. Then, New Mather uses hot forming technology to achieve the correct dimensional specifications for your vehicle's chassis.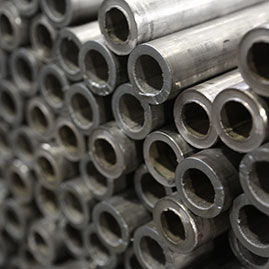 Hollow-Tubular Stabilizer Bars
New Mather's tubular stabilizer bars are developed using high-grade, seam-welded, precision-steel piping, which is, then, cold formed to your vehicle's dimensional specs.
When compared in the same application, tubular stabilizer bars are typically 20% to 50% lighter than solid stabilizer bars, but most likely require a more expensive, higher-stress material. New Mather engineers can partner with yours to zero in on the ideal cost-performance solution.